When deciding on which type of safari you want, there are a few things you need to take into consideration: what type of activities you are interested in, your budget, the age and level of fitness of the person(s) travelling.
It is also important to note that some safari camps do not cater for young children, and some safari activities are not suitable for elderly persons.
Planning an African Safari? Here are a few tips from our Safari experts.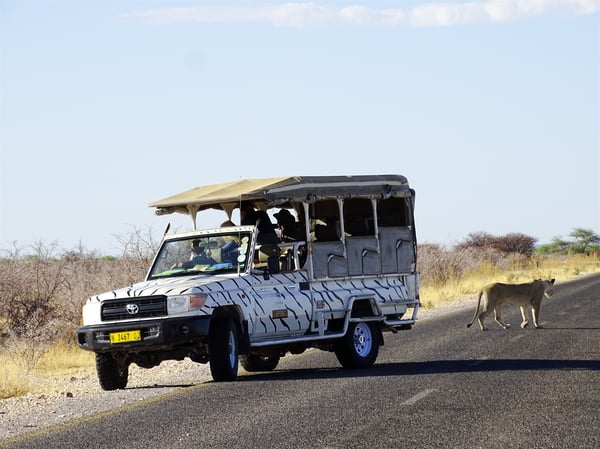 Travel Documents
A valid passport is required for your trip; be sure to check the expiry date.
It is a good idea to carry a photocopy of the photo page and the entry stamp page of your passport as an additional piece of identification.
One other picture ID (e.g. driver's licence)


Photocopy of passport page to carry in wallet

Air tickets

Expense money

Recommended inoculations
Valid visa - if required, The Namibian Ministry of Home Affairs now facilitates the process of visa applications online.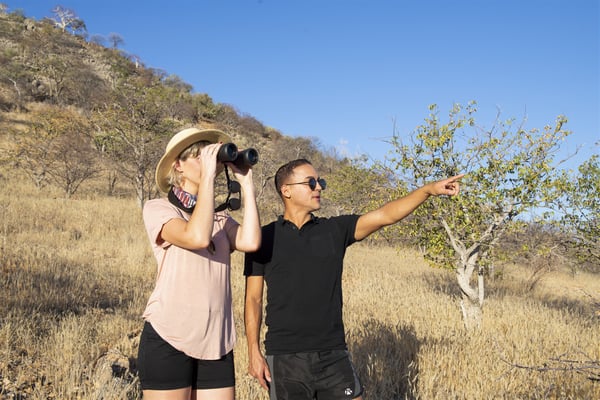 Travel Insurance
All visitors are responsible for their own international travel and medical insurance. You are strongly recommended to obtain the necessary travel insurance prior to your departure, which must include cover in respect of emergency evacuation expenses, medical expenses and repatriation expenses. Certain credit cards will cover part of your travels but not all – read the fine print because extra cover is normally necessary.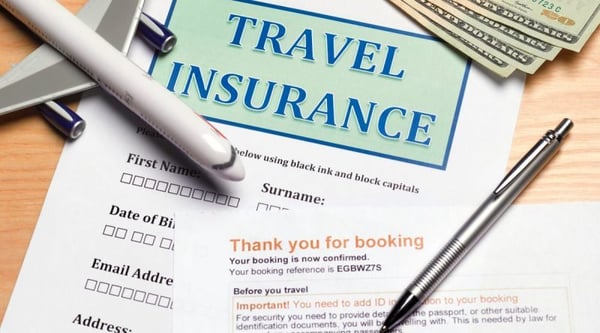 Please ensure that you will be able to be repatriated in cause of illness or death or at least be able to be admitted to a private hospital.
Certain insurances can also cover you if you cannot join the tour in which case you will normally forfeit either the balance or a portion of the full amount of the tour cost if you are not covered. Your plane might be delayed and your first night's accommodation will be forfeited.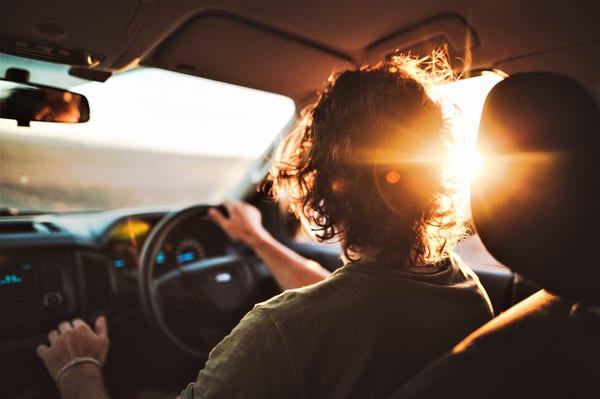 Clothing you should pack
As no formal clothes are needed throughout most of Southern Africa, we recommend that you limit your luggage to the basics; generally, casual comfortable clothing is suitable throughout the year but you may want to include the items listed here.

Packing Tips
Layers are most practical for the fluctuating day / night temperatures of Africa. Dull and/or neutral colours are more suitable for safari.

Cotton clothing is recommended for summer. It is best to pack hardy, durable clothing.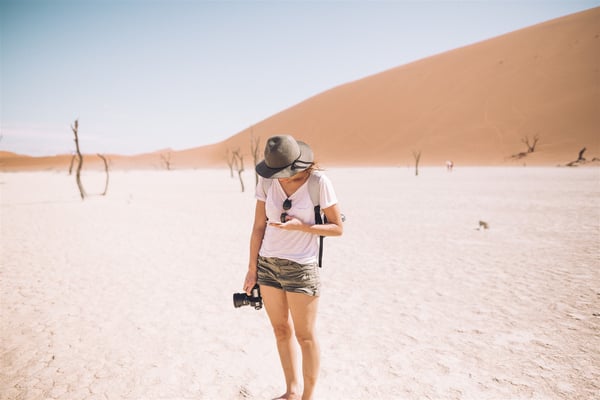 More formal attire is usually required only when staying in the more prestigious city hotel establishments or on any of the luxury trains.




If you wear contact lenses, we recommend that you bring along a pair of glasses in case you get irritation from the dust or pollen.

Leave room for purchases. Many airlines are strictly enforcing luggage weight limits so you may have to pay extra if your bags are overweight. Shipping items home from many countries can also be expensive and sometimes unreliable.

A travel vest is a great item to pack. It's light and comfortable and the many pockets are excellent for holding film, sunglasses, sunscreen, maps, snacks and other necessary items.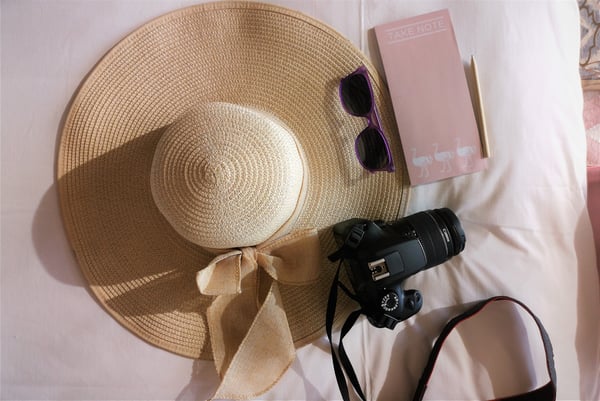 Pack clothing that resists wrinkling and can be washed out in a sink and dry quickly overnight.

Pack layers of clothing so you can adjust to any temperature.
Important: There are strict weight restrictions on any itinerary which includes light aircraft transfers. Please see details of Luggage Restrictions in our Fly-in Safari section.
Money
Travel prepared! Make arrangements with your bank to pick up foreign currency at least two weeks in advance of your trip. Many banks do not have foreign currency exchange at all branches and it may take some time to process your transaction. Try to obtain a couple hundred dollars in smaller bills instead of large denominations.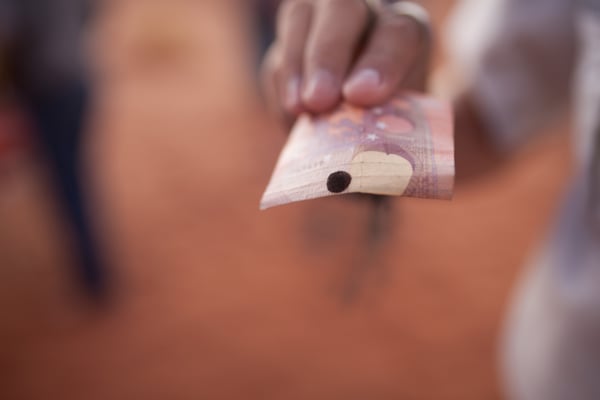 Obtain travel insurance if your current plan does not cover you abroad. An accident or illness can ruin your holiday and your bank balance.

If you are planning to use credit cards when you travel, you should contact your credit card company before you leave to advise them of where you will be travelling and for how long. Many credit card companies monitor unusual spending patterns as part of their security practices and you would hate to have a hold placed on your card in the middle of your trip. Please note that 800 numbers don't work in many foreign countries. Make sure you have the correct phone numbers if you need to contact your credit card company.

Check with your bank to see if you will be able to use your ATM card while travelling. In many countries now you can withdraw money in that country's currency with an ATM card. However, most ATM's in other countries only accept 4-digit pins and sometimes don't accept pins with zeros in them. Check to see if your card is compatible with foreign ATM machines and what your daily withdrawal limits are and change your pin if necessary.
Pro tip: Languages
Don't expect to learn a new language before every trip, especially if you are going to be in a country on one day and in another the next. Instead, learn a couple key phrases such as good morning and thank you for each place you visit. Have a pocket translation guide on-hand or download an App on your mobile for quick reference.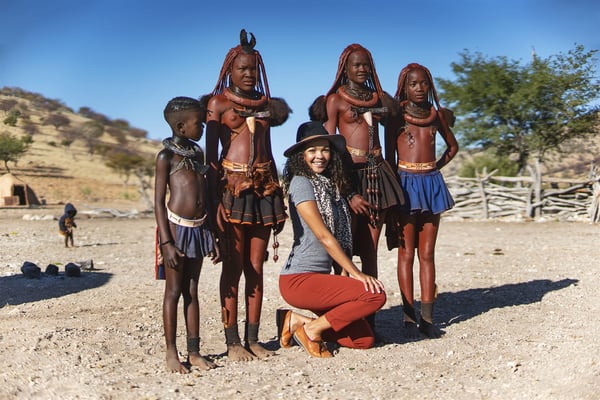 There you go! We hope we made your planning stress-free. Please keep an eye on our next blog as our Safari experts continue to advice you on how to plan and what to bring on your African Safari.